FUN FOR ALL AGES & SKILL LEVELS
The 9-hole, par-3 course has real grass greens with holes that are unique, fun and easy to play.
Typical play time is under 2 hours, except when we're at our busiest.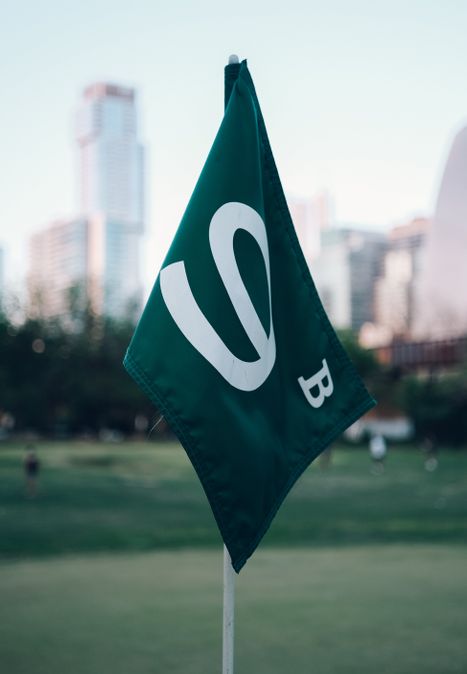 PLAN YOUR VISIT
In the old Austin fashion, there ain't much pre-planning required. We do not take reservations or tee times; first-come, first play. Check out our live cams to see how crowded we are in real time.
Be sure to check out our calendar before you head over — we are open most days 8a - 8p, but do close to the public for occasional league play and private events.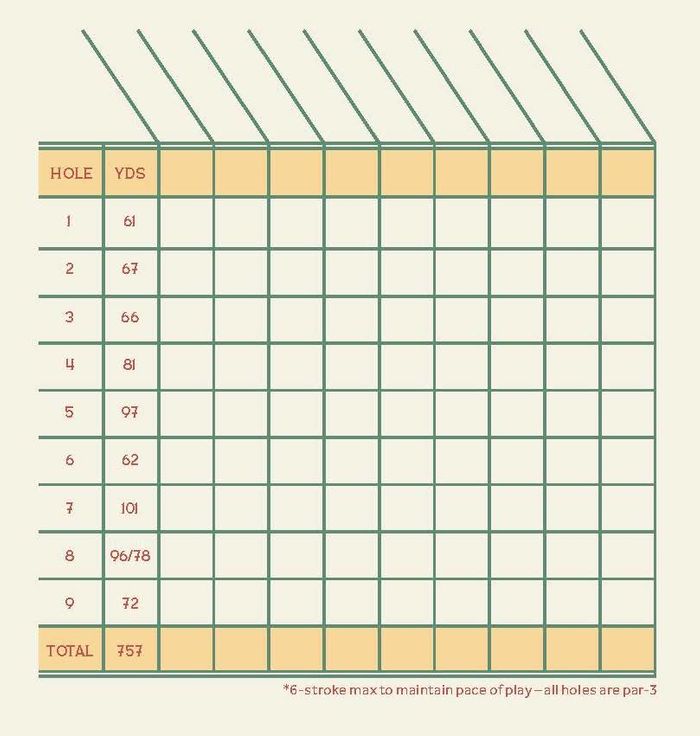 CHECK IN
Once you arrive, stop in the Clubhouse to pay for your rounds & grab a scorecard, Butler gear and a beer while you're at it.
We rent clubs & balls for $1, or you are welcome to bring your own gear. Our current rates are as follows; re-play the course for half-price.
Mon - Thurs:
$13 / per person
$9 / over 65 & veterans
$6 / under 18
Weekends:
$15 / per person
$11 / over 65 & veterans
$11 / under 18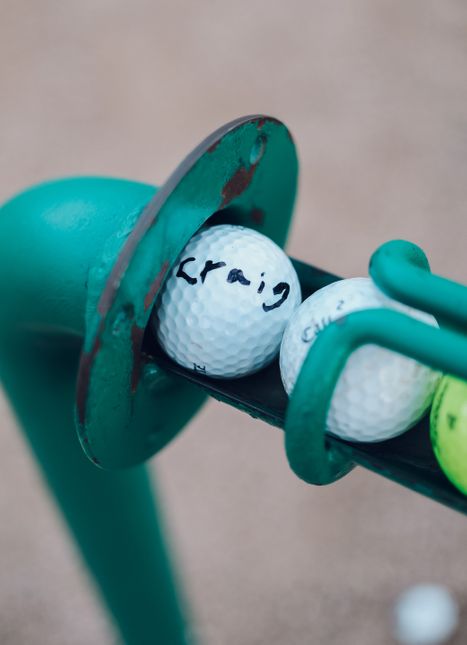 QUEUE UP
After you've paid for your round, get in line by adding one ball per group of up to 6 golfers to the chute, located just outside the Clubhouse door. Make sure you can identify your ball & keep an eye on it to keep the line moving.
When your ball reaches the bottom of the chute, you're up next—wait for the group ahead of you to finish teeing off, then grab your ball & proceed to tee box #1.
Wait for the full group ahead of you to proceed to the 2nd tee, then you're up!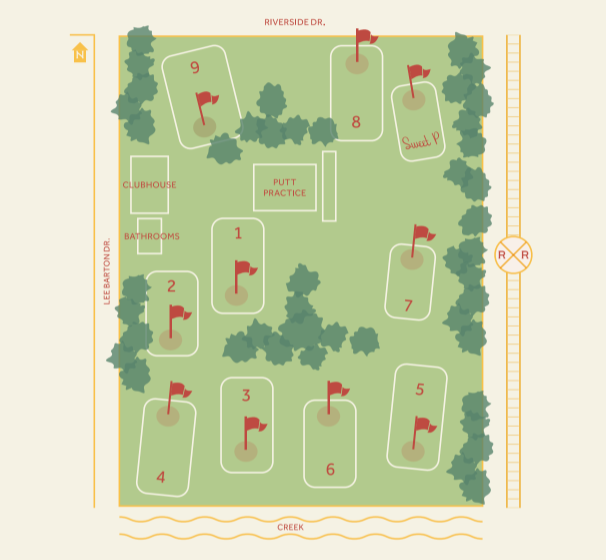 SWING EASY
Keep it fun for all by following the rules of the course:
Have fun, be nice, swing easy.
Each player should have a putter and at least one other club.
Play only one ball per person.
Keep up with the group in front of you.
Yell "Fore!" if your shot is heading in the direction of others.
Lost ball or ball out of bounds? Two stroke penalty — and five push-ups.
Ball in water on No. 7 — add stroke, play another ball from pond area & the next round is on you.
Ball may be moved 2 club lengths from any man-made object.
Every pitch mark you fix will add a future birdie to your account.
Golfers are responsible for the ball they play.