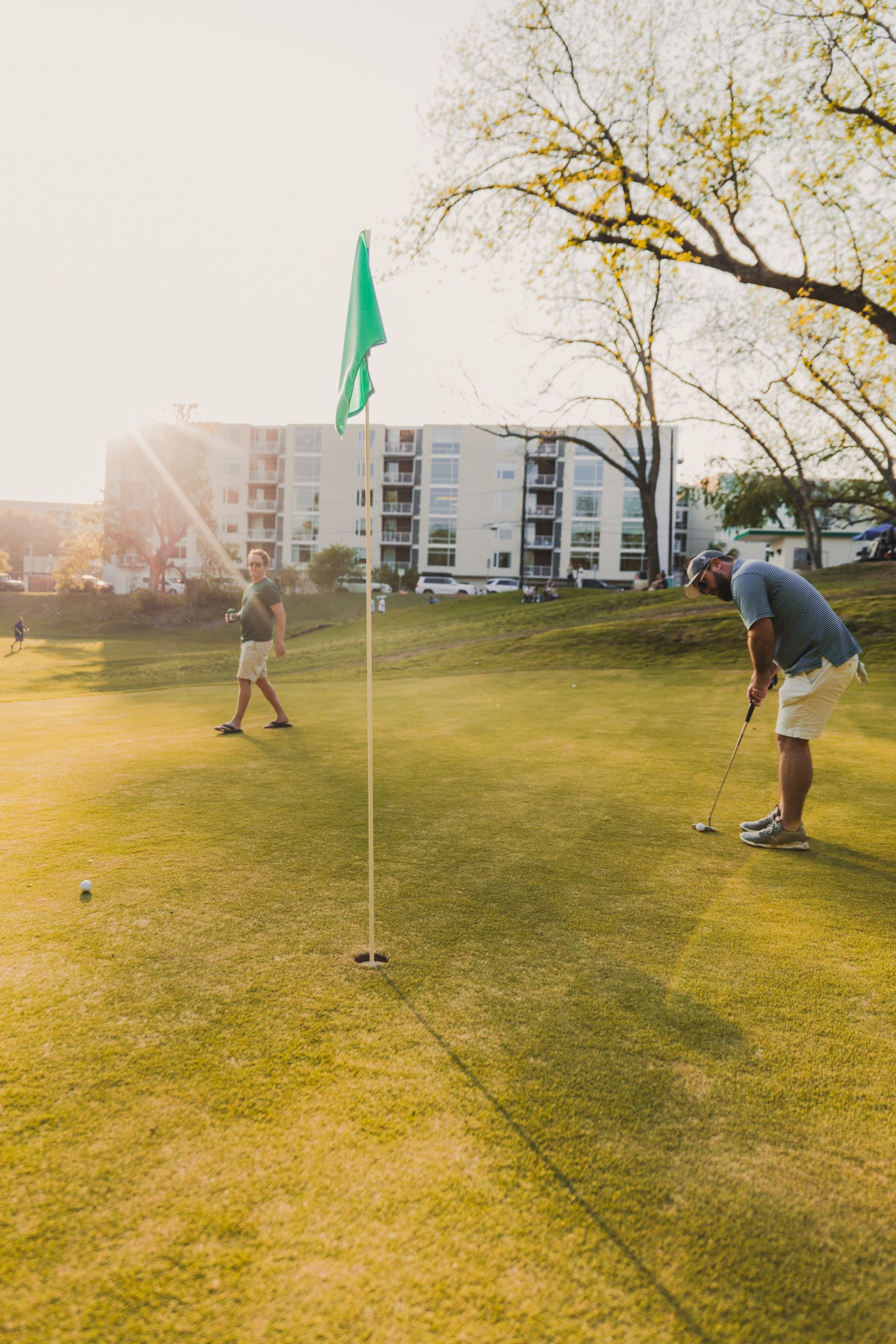 Course Closures:
Every Monday & Tuesday - Course closed to public for league play starting at 6pm
April 29th - Course closed at 5pm for private event
May 4th - Course closed at 4:30pm for private event
May 23rd - Course closed at 5pm for private event
June 3rd - Course open to the public starting at 1pm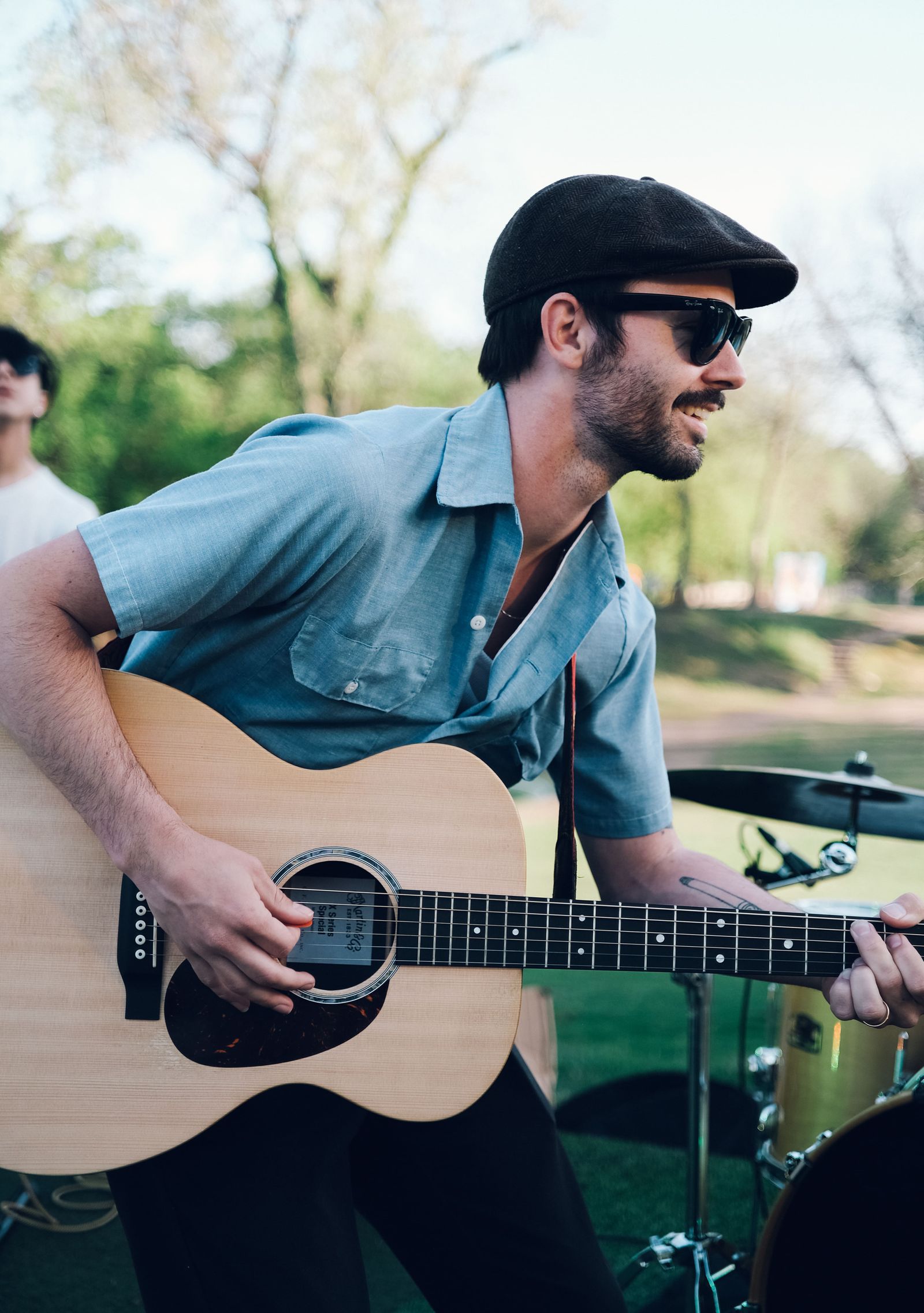 Bogey Nights
Every Thursday night, from 6-8p
Come join the music on the Butler courtyard as we feature local Austin singer-songwriters and the world's best burger truck Gimme Burger under the beautiful ATX sunset. Course open for full play! Not a golfer? Who cares — come hang!
Free & open to all ages.
Line-ups:
April 6th: Skylar Rose + Maxwell Pearl
April 13th: CANCELLED DUE TO PRIVATE EVENT
April 20th: Nick Diaz + Natalie Price
April 27th: Christian Sparks + Graham Wilkonson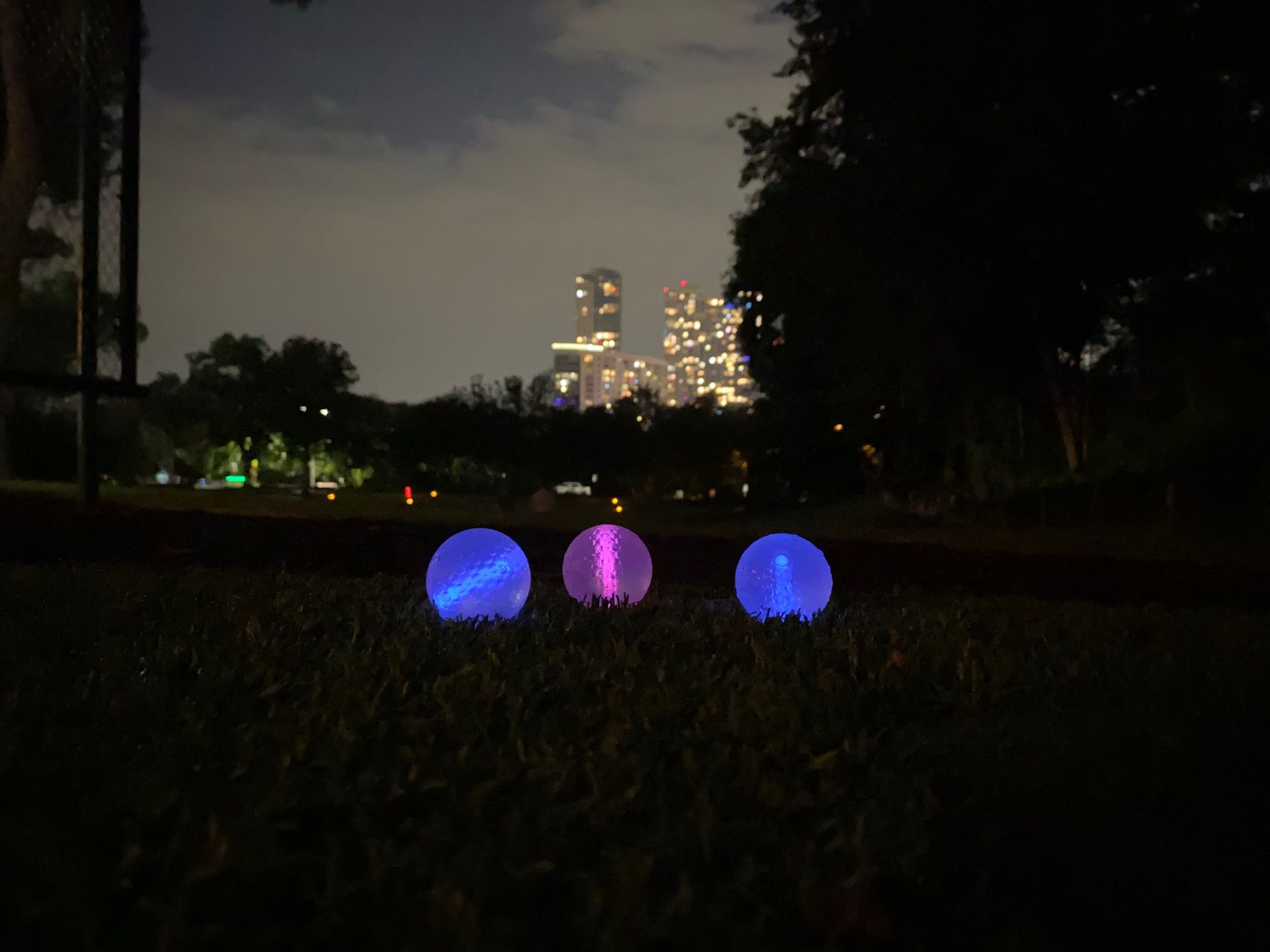 Night Golf
Even when the sun sets, the swinging stays easy. Extend your playing hours and join us for Night Golf until the park closes at 10pm. First come, first play. Standard green fees apply with glow equipment and wearables available in the shop along with our usual retail and Clubhouse offerings. For safety, all guests are required to wear a visible/identifiable light while on the course after dark.