CALENDAR
Our weekly list of leagues, private events, special programming & community events!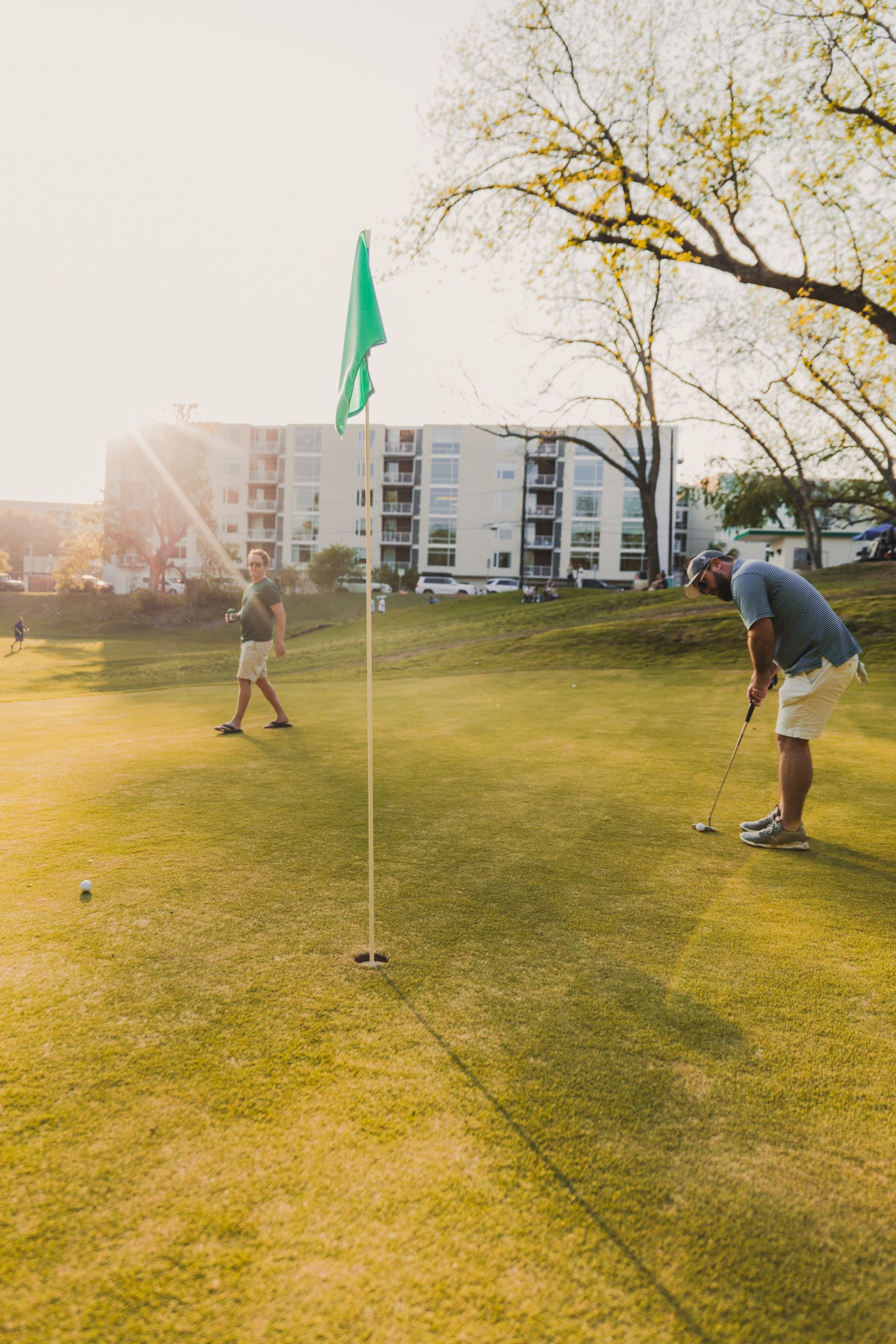 Course Closures:
THURSDAY, NOVEMBER 25TH - Closed for Thanksgiving holiday.
SATURDAY, DECEMBER 25TH - Closed for Christmas Day.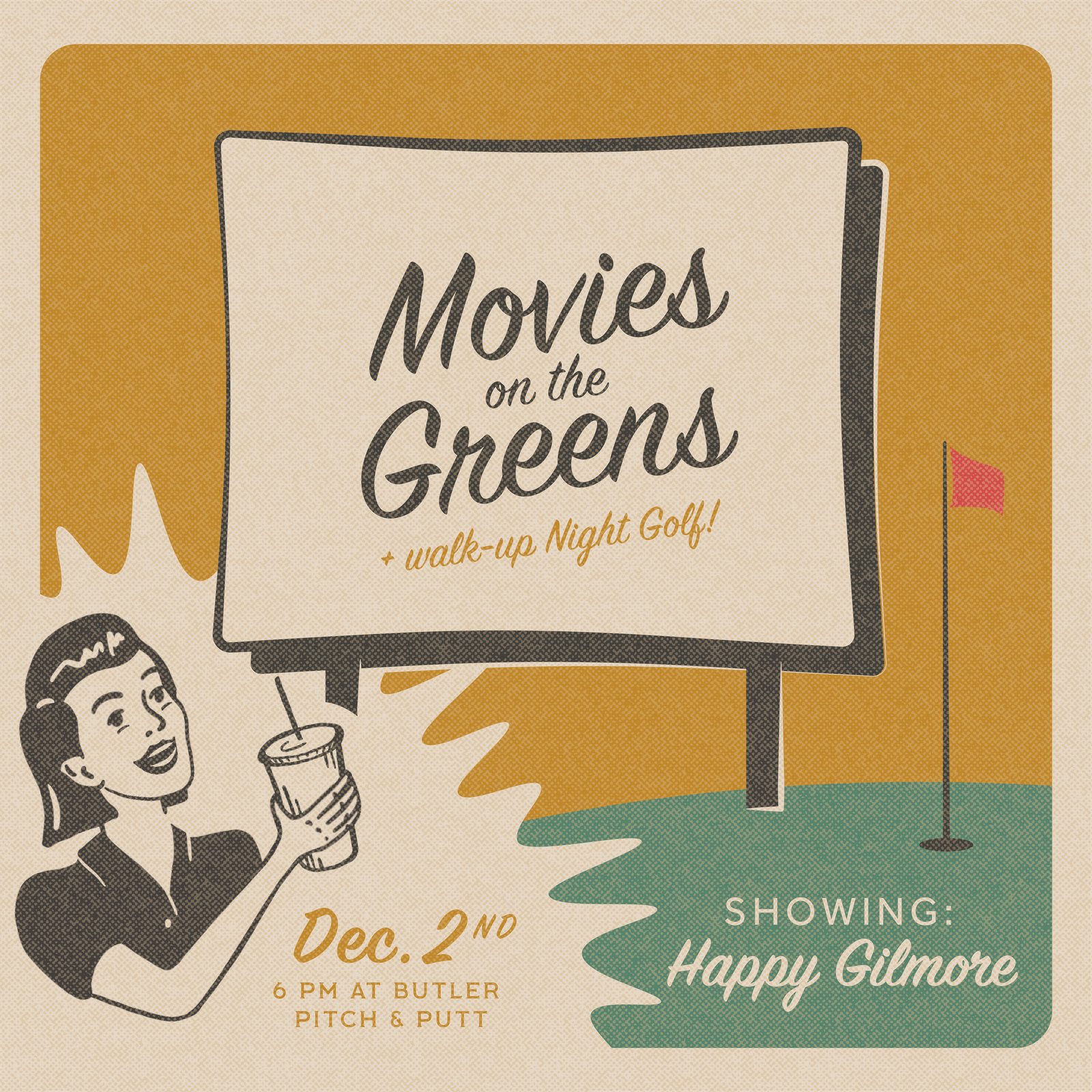 Movies on the Greens: 12/2
Bring your own blankets for Movies on the Greens on 12/2, with a screening of Happy Gilmore at 6p.
Movies are free & open to the public. Sandwiches, biscuits, candy & both alcoholic and non-alcoholic beverages will be available for purchase in the Butler Clubhouse.
While the movie plays on north end of the course, the south end will be open to walk-in Night Golf play, available on holes 1-7 until 10pm. Night Golf is open to all ages & skill levels, and costs:
Rounds
$5 for under 18

$8 for over 65

$12 for adults
Gear
$3 per glow-in-the-dark golf ball

$1.50 for optional glow necklace & bracelet

Players may bring their own clubs, or rent clubs from the Clubhouse for $1-$3
NO RESERVATIONS OR TEE TIMES — WALK-IN'S ONLY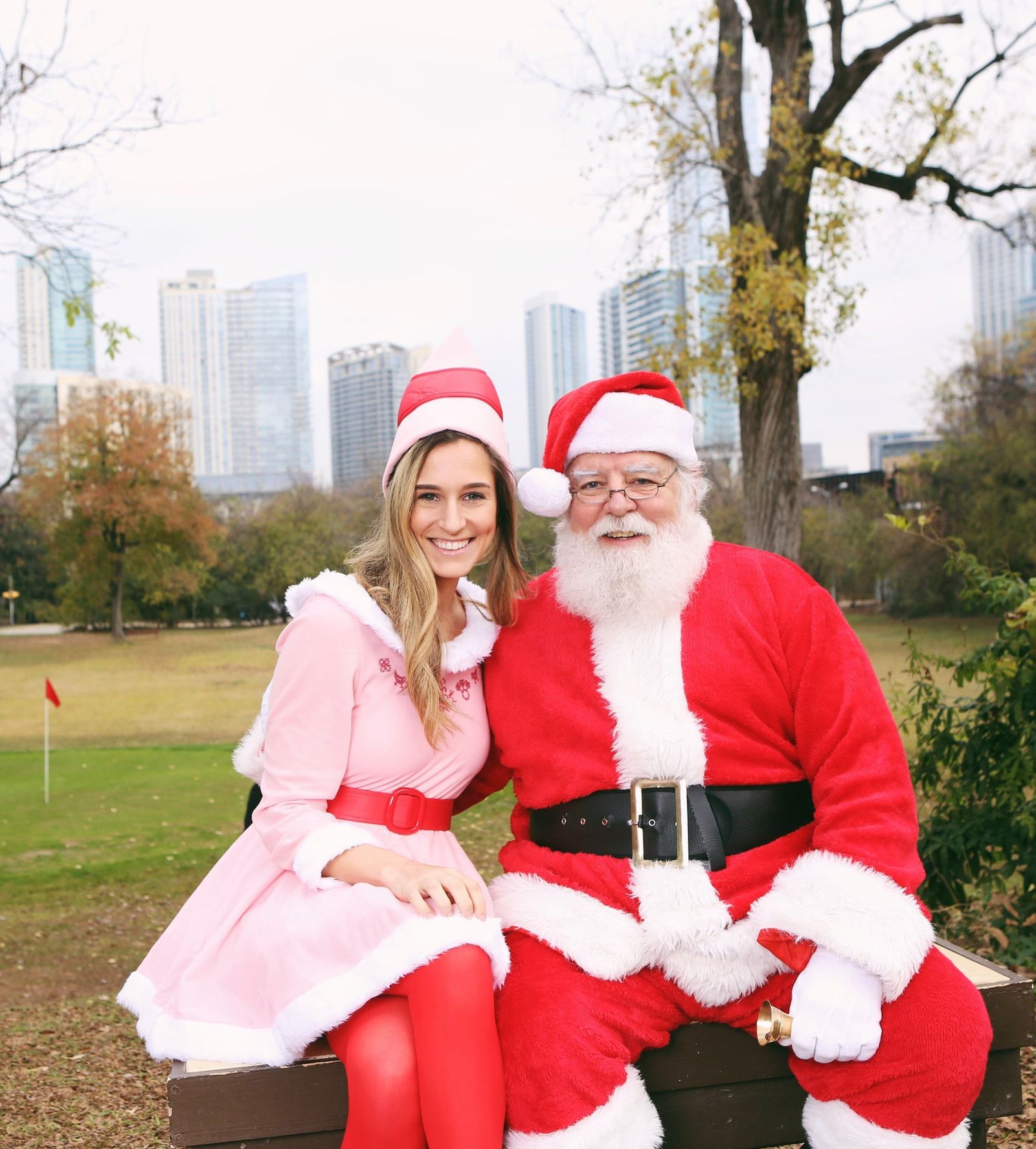 Santa Comes to Butler: 12/5
Join us on Sunday, December 5th from 10a - 2p for free photos with Santa & a toy drive benefiting Any Baby Can.
Photos with Santa are first-come, first-served on a walk-in basis & based on availability; in the spirit of the holidays, we ask you to take one group photo per family so as many children can meet with Santa as possible. You will receive a link to a digital download of your photo, as well as a copy printed onsite for you to take home.
We kindly request guests bring an unwrapped toy for Santa to deliver to Any Baby Can, a local non-profit that provides direct services to children with early learning disabilities, cancer, chronic illness, first-time at-risk moms and more.
He's got his vaccine card, and he's checked it off twice — for the health & safety of our guests, we have ensured Santa is fully vaccinated against COVID-19.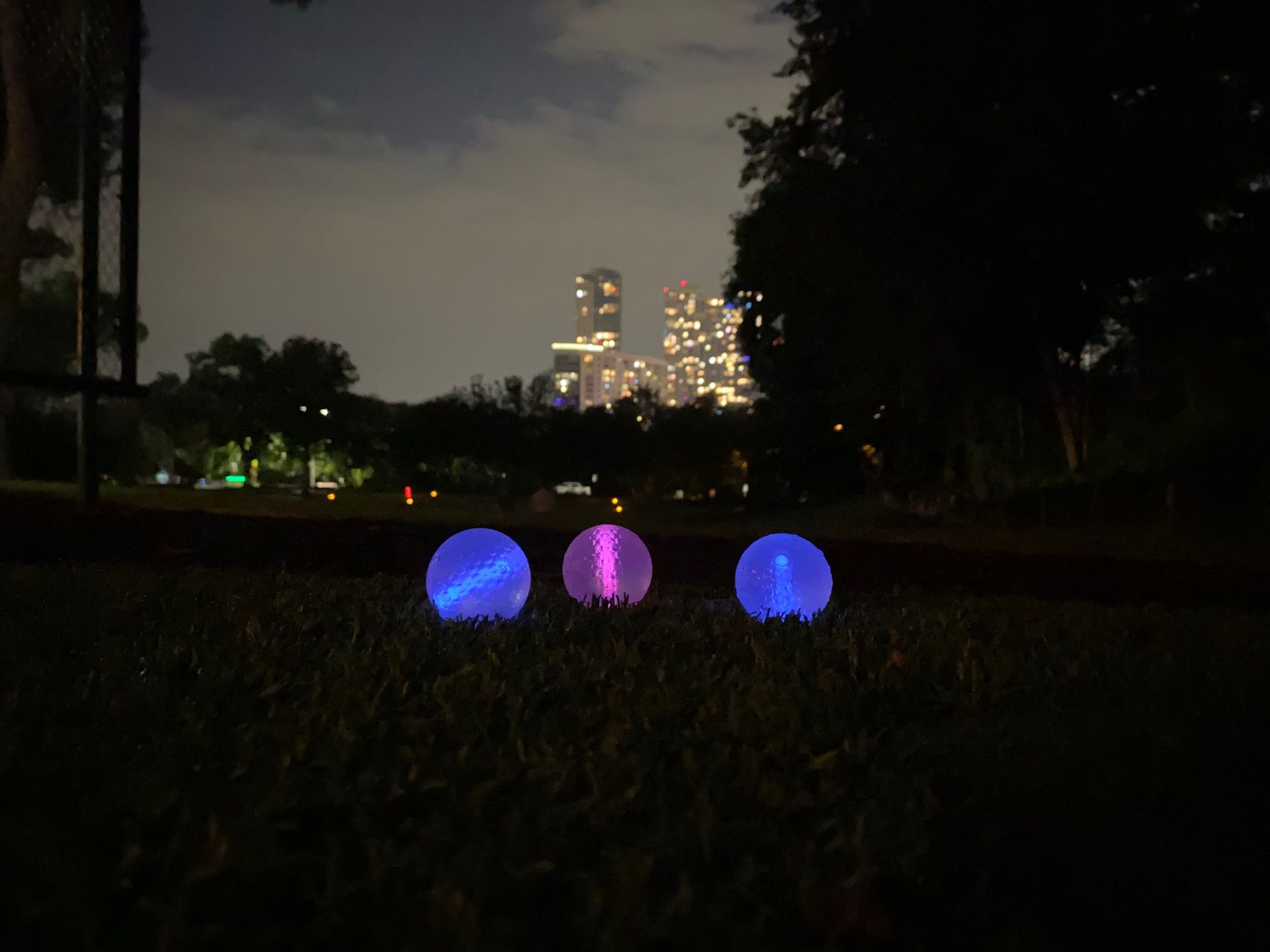 Night Golf
Your favorite after-dark activity is back: Join us for Night Golf, a night-time shotgun-style 9-hole round made extra fun & challenging with glow-in-the-dark balls.
GROUP PLAY
Groups of 2-6 golfers can play as a team the following dates in November priced at $150/group, which covers green fees, glow balls & clubs for all golfers in your group. Pre-registration is required.
+ November 26th at 7:30p SOLD OUT
WALK-UP PLAY
Every Thursday night is open for Night Golf walk-up play for individuals or groups of any size, starting at sundown until 9:30p.
No registration is required; prices are $20/player, $3/ball and $1.50 for optional glow necklace and bracelet. Bring your own clubs, or feel free to rent from the Clubhouse for $1/each. All ages & skill levels welcome.